Hotel Eiffel Seine Paris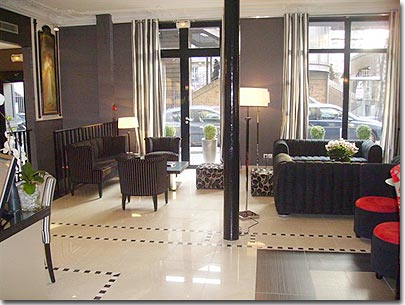 Our vast hotel lobby is designed in "Art Nouveau" style. It will help you feel at ease as soon as you enter the hotel and plunge you in a unique start of 20th century atmosphere.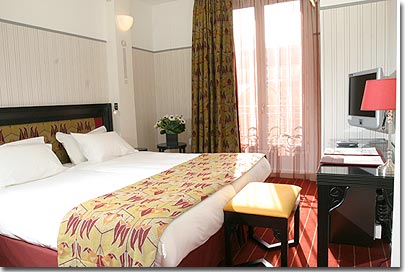 Inspired by ´Art Nouveau´, our red rooms will transport you into a start of 20th century atmosphere, while preserving a ultra modern confort level.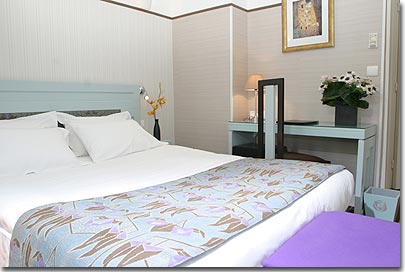 Located nearby the Eiffel Tower, on the left bank of the Seine River, our hotel benefits from a unique environment.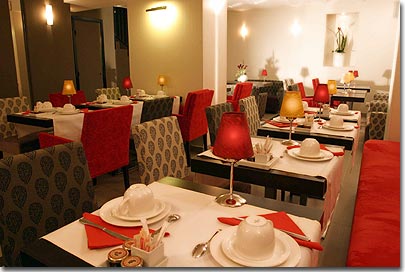 The lounge bar is located on the ground floor, close to a beautiful private garden. It features comfortable sofas, classified paintings from the start of the 20th century, and a bar where you will find various types of beer, champagne and sake.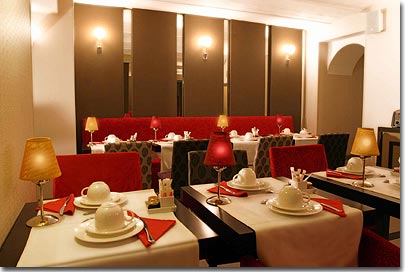 A colorful and stylish breakfast room is at your disposal for breakfast. Begin our morning with richely brewed coffee or tea and choose from our variety of fresh vienoiseries and pastries.