Hotel du Cadran Paris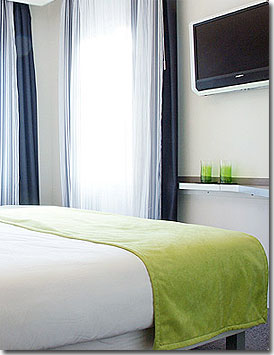 The Rue Cler market, open daily and just a short walk away, will introduce you to a wide range of traditional French products

Our boutique hotel enjoys an ideal location, only a few minutes walk from the Eiffel Tower, Invalides, the Rodin Museum, the Musée d'Orsay and the Champs Elysées.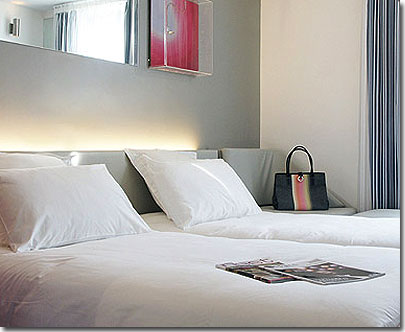 For your business trips, MEDEF, UNESCO and the Maison de la Chimie (House of Chemistry) are nearby.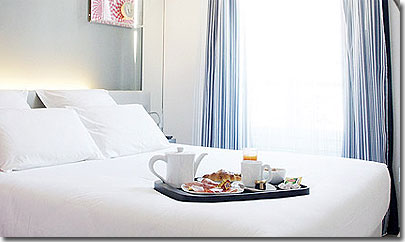 Don't wait any longer to discover our district, filled with art, culture and history!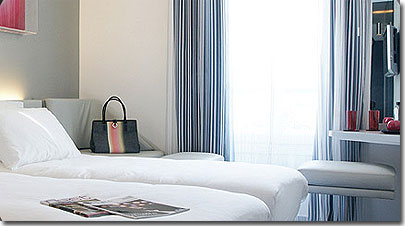 You'll receive an exceptionally warm and personal welcome upon arrival. We are here to offer the best possible assistance during your stay.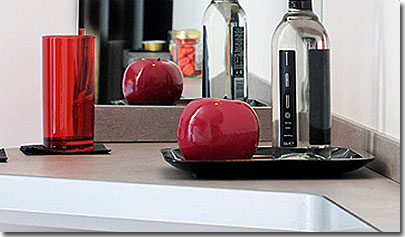 Languages spoken: French, English and Spanish.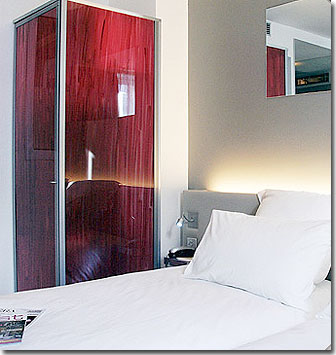 Services:

* internet terminal
* business centre
* complementary Wi-Fi access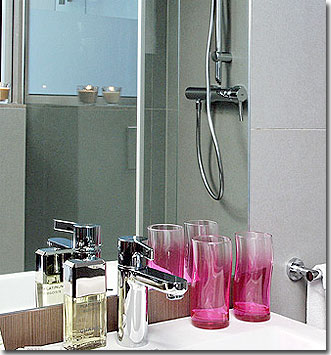 the Breakfast room will be renovated soon

A delicious and plentiful continental breakfast is served from 7:00 am to 10:00 am in an ancient vaulted cellar.

Our buffet includes coffee, tea, hot chocolate, hot and cold milk, fruit juices, four types of cereals, whole-grain bread, Viennese pastries, baguettes, fresh fruit salad, cheeses, cottage cheese, delicatessen meats, honey and several kinds of jam.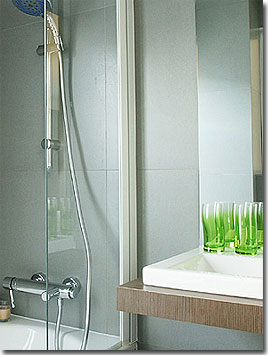 Traditional Bar to be renvovated to an Open Bar

Our lounge invites you to relax and enjoy a drink in a friendly atmosphere. It's even more enjoyable when the fireplace is lit on the coldest days.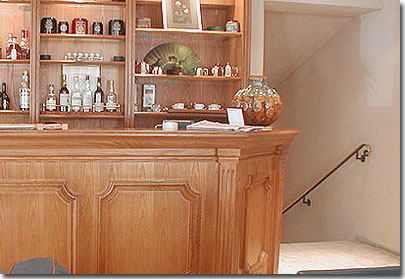 We invite you to help yourself at the bar and make yourself at home. Simply record your purchases on your card and bring it to the reception desk.

Our bar is open from noon until 1:00 am!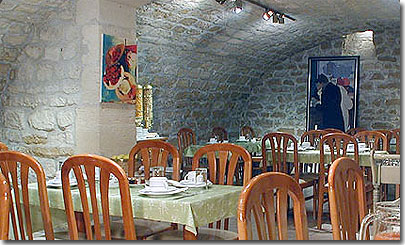 We offer traditional or design rooms

Offering contemporary decor with a natural Zen spirit, our 26 standard rooms are equipped with cutting-edge comfort: a queen-size bed (160 x 190 cm), four pillows and duvets.

Services

* complementary Wi-Fi
* safe
* air conditioning
* individually heated rooms
* double-glazed windows
* mini-bar
* direct dial telephone
* room service
* flat-screen TV with cable
* hair dryer