Hotel Elysees Union Paris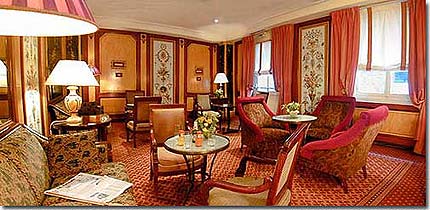 The Hôtel Elysées Union is ideally located in the heart of one of the most prestigeous district of Paris - the "16ème arrondissement" - just between the "Arc de Triomphe " and the "Eiffel Tower".

This nice private residence of the XIXth Century welcomes its guests in a refined and authentically Parisian atmosphere. You will enjoy the charm of a traditional hotel combined with its up-to-date comfort...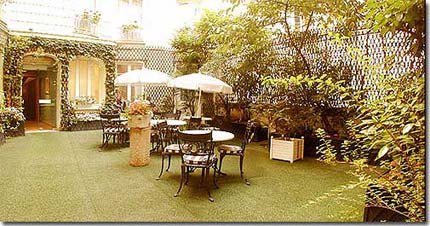 The reception lounge with its hearty atmosphere, a perfect space for rest. Precious woodworks of the XIXth Century style Dainty and refined decorations of the "Directoire Style".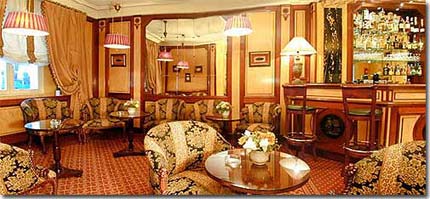 Propitious to private conversations.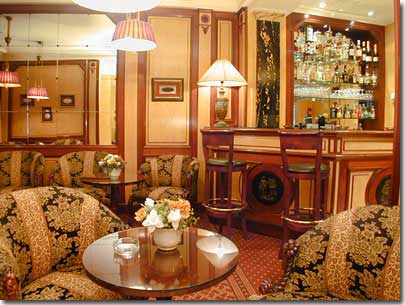 Privileged place for business appointments, while having a cocktail or a cup of tea.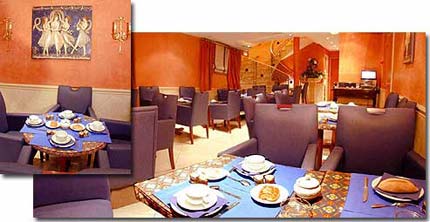 Hot coffee or tea, crunchy crescent-rolls, delicious traditional jams and marmalades, fresh fruit...
Warm and smiling welcome....
That's the way to start a good day...

The bright breakfast room. Fine decorations of
the "Rome Antique" Style.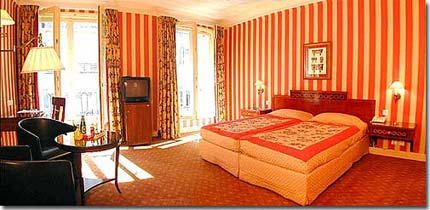 In its soundproofed and air-conditioned rooms and suites you will find a calm, warm atmosphere and quality services.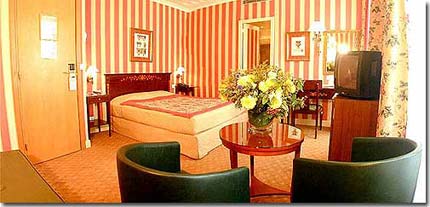 An example of superior room whose sparkling colors perfectly match with luxurious furniture.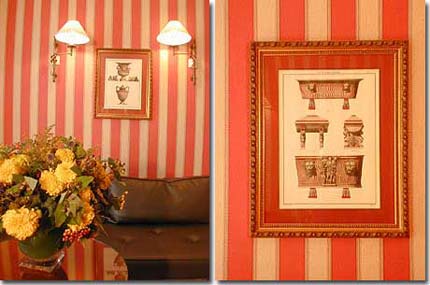 A few details of a refined decoration.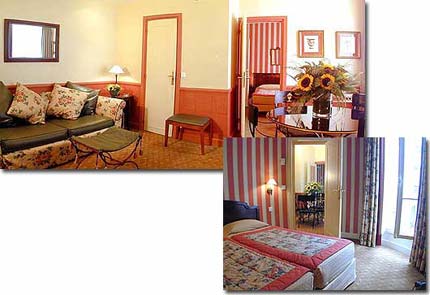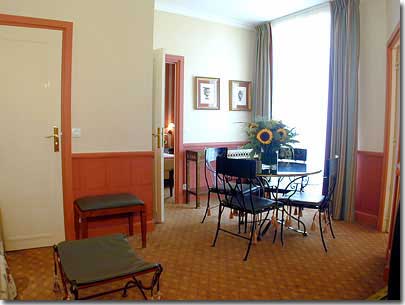 The kitchen is equipped with a fridge, a microwave, an oven, a dishwasher, a washer -dryer and a trouser press.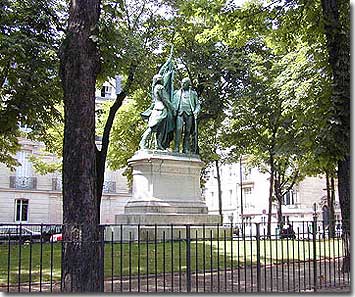 * Front Desk opened 24 hours a day

* Taxi reservations

* Rental cars

* Fax and photocopy services

* Laundry facilities

* Babysitting services

* Baggage check

* Wake-up calls

* Baby sitting

* Elevator / Lift

* Handicap accessible and equipped

* WIFI