Hotel de Banville Paris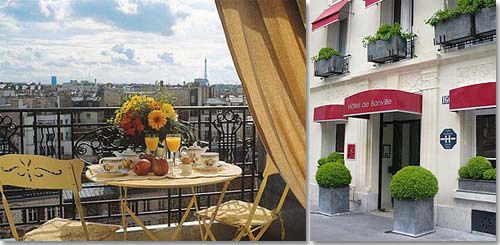 Hotels in Paris
- Hotel de Banville Paris -
4* star Hotel Paris
near Champs-Elysées and Arc de Triomphe.
A Few steps from the Arc de triomphe and the Palais des Congrès, the Hotel de Banville, completely renovated,
combines today the charm of the 1930's with a resolutely top-of-the-range design.
Live music every Tuesday evening from 6.30pm to 10pm.
Free high speed internet acess, ADLS connexion from all rooms.
Hotel de Banville Paris
166, boulevard Berthier Paris 75017, France
Phone : +33 (0)1 42 67 70 16
Fax : +33 (0)1 44 40 42 77